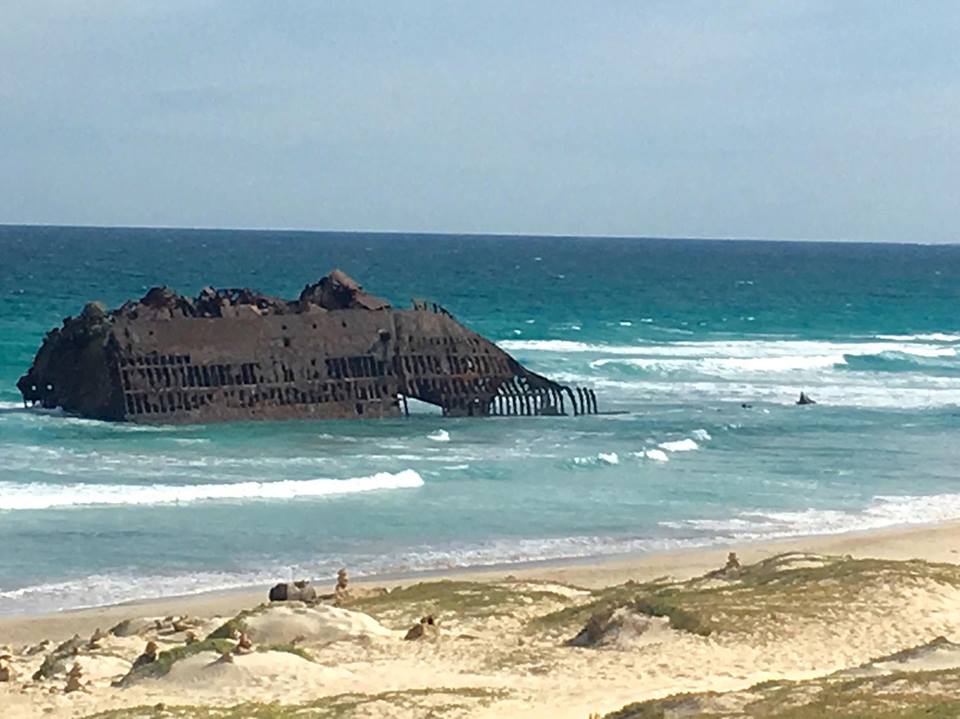 So I am back in Cape Verde, and I am so excited to be back. I came here in March for two weeks, and now I am here again in November. I just love it. I have been here just over a week at the moment, but I am staying for two weeks in total. When I go to a country or return to a country, I always like to visit or see something I have never seen before. So this time I headed to the North of the Island, to the famous wreck.
The Spanish cargo ship, Cabo Santa Maria, has been an offbeat tourist attraction since 1968. She ran aground on the shore of Boa Esperança, on the north side of Boa Vista; the third largest of the 10 islands that make up the volcanic West African archipelago.
You can reach the nearby seashore and shipwreck by vehicle 4×4 Landrover
Or by Quad bikes. The coast involves a long and bumpy journey along partly cobbled tracks, through some barren but beautiful scenery.
The wreck will probably disappear completely in about 5 years. It's slowly crumbling, is very rusty, and is disintegrating into the ocean, thanks to over forty years in the rough waves of the Atlantic Ocean.
This beach has many small piles of stones, which are wishing stones. You make a wish, and then place another stone on the pile.
It's definitely worth making the trip out to see the shipwreck if you're ever on the island. It is an amazing deserted beach, but there are plans to build hotels all along this beach over time, just like many of the other beaches in Boa Vista. Cape Verde is becoming a very popular and trendy place to visit, so if you would like to see this beach, and many others before it is built up, I would visit while you can.